---
---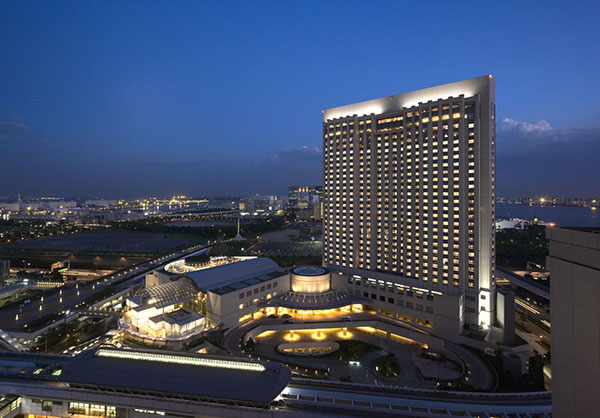 Business hotels offer small, simple Western style rooms with snacks and drinks provided by vending machines. Some business hotel chains, such as Route Inn, APA Hotel, Super Hotel and Toyoko Inn, operate dozens of hotels across Japan.
---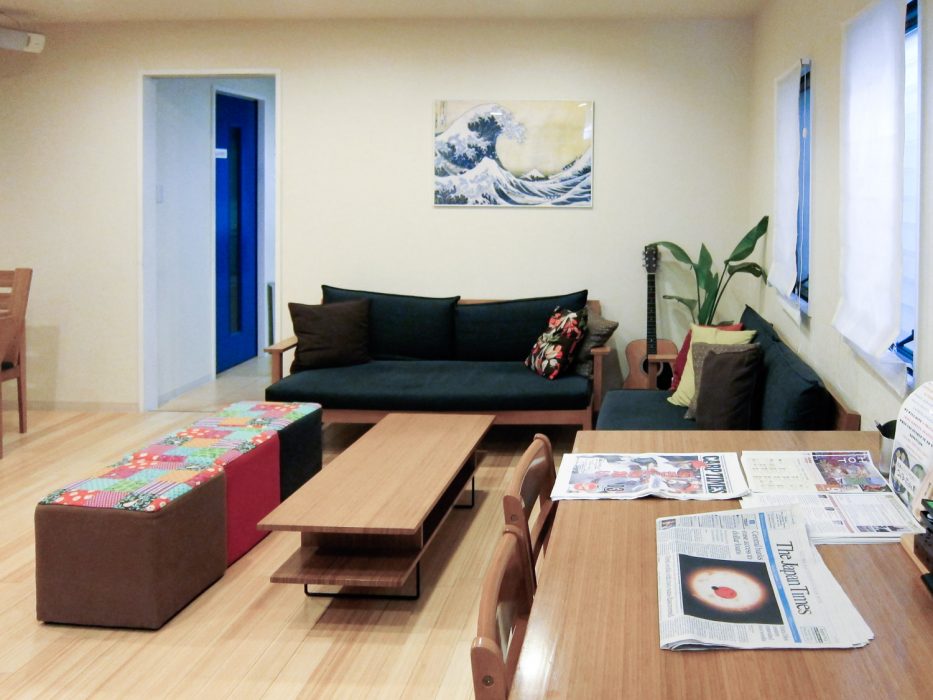 Hostels offer lodging and meals at the lowest budget level. Japan Youth Hostels, a member of the International Youth Hostel Federation, operates more than 300 hostels across Japan.
---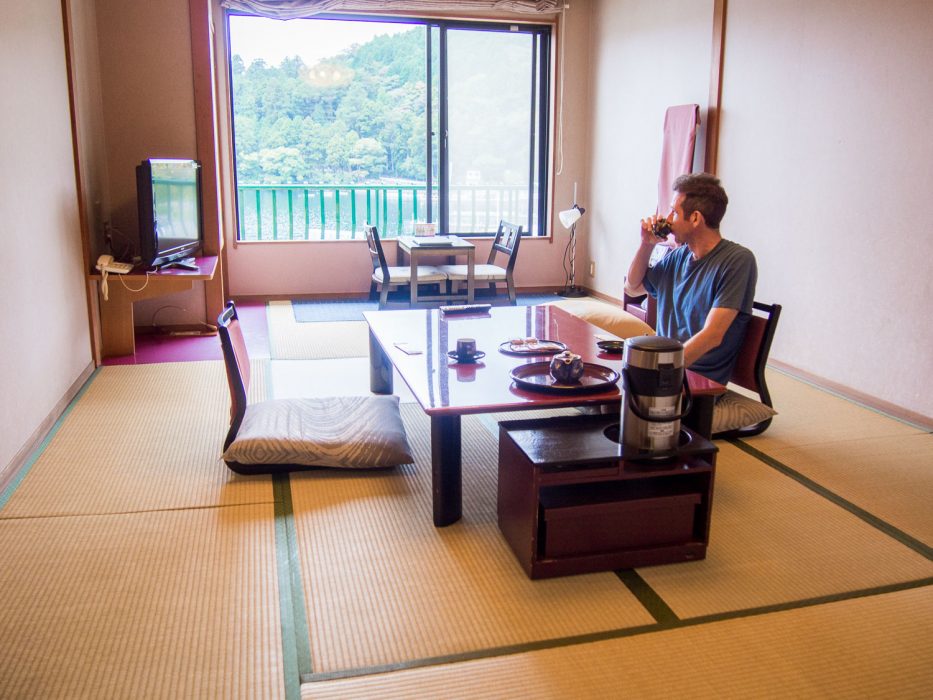 Ryokan are traditional Japanese style inns with Japanese style rooms. A stay at a ryokan typically includes dinner and breakfast and is recommended to all travelers to Japan as it gives you the opportunity to experience a traditional Japanese lifestyle.
---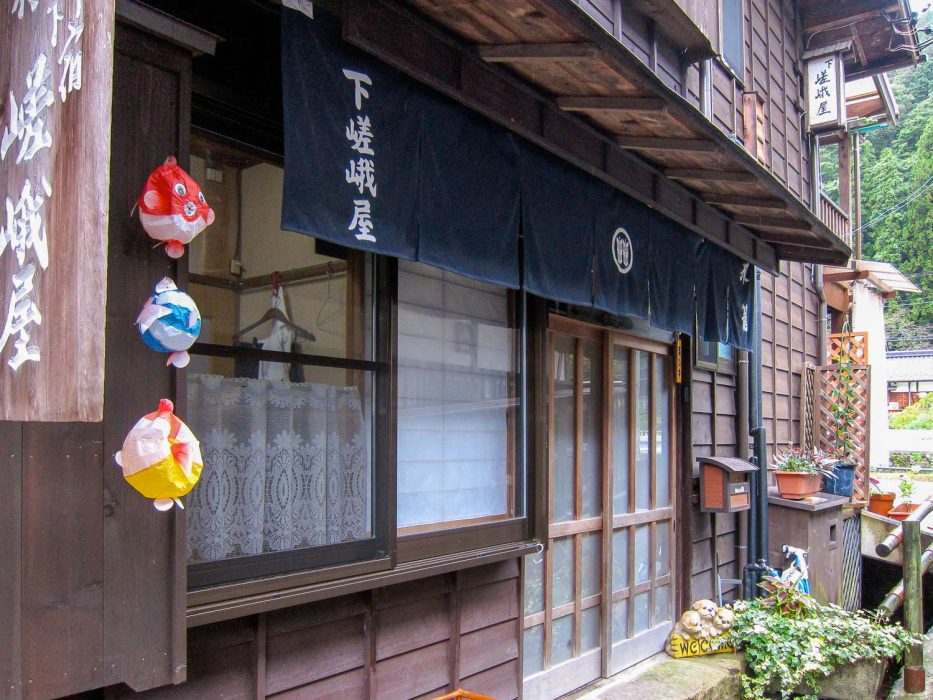 Minshuku are Japanese style bed and breakfast lodgings. They are usually family run, offer Japanese style rooms, and often include one or two meals in the price.
---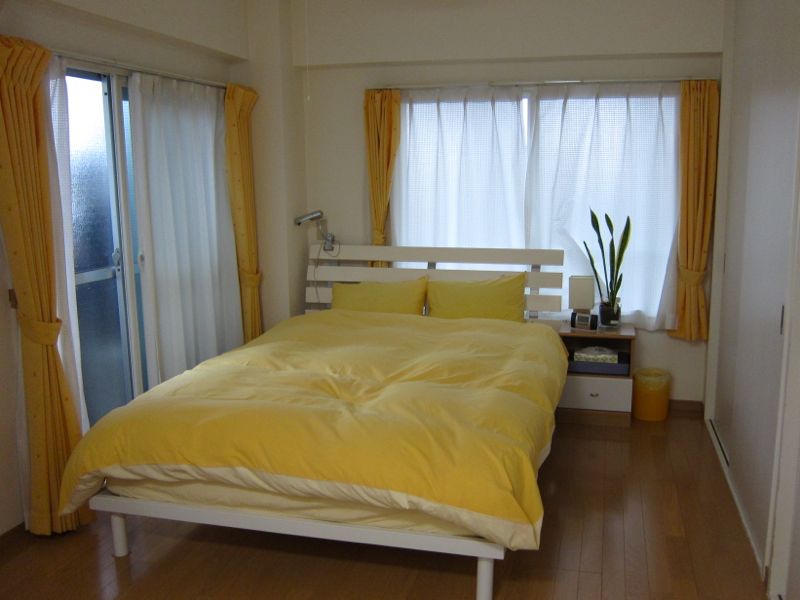 Apartments and shared apartments, rented on a monthly basis, are among the most inexpensive ways of staying in Japan for an extended period. Several companies specifically target foreigners in Japan and offer rental contracts from as short as a single month.
---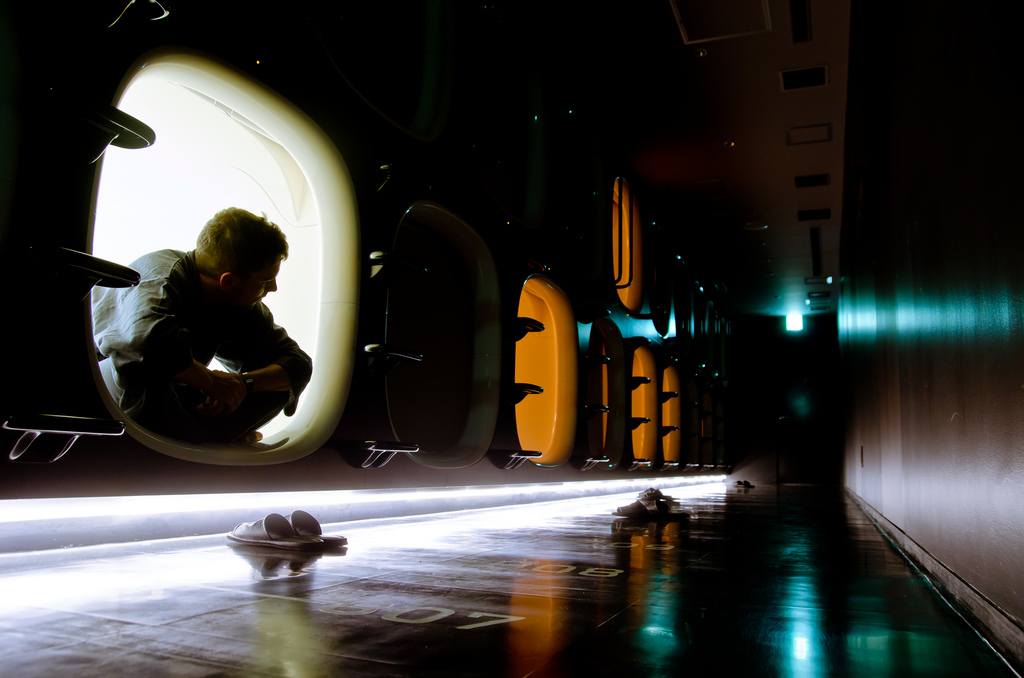 Mainly targeting a male clientele in need of nothing but a bed, capsule hotels accommodate their guests in small capsules. A television, a shared bathroom and coin lockers are usually provided.
---
---
FOOD
---
---
Oyakodon translates to "parent-and-child donburi."
Chicken, sliced onion, and eggs are simmered
in a soy-based sauce to create an omelette-like dish
that's draped over a bed of rice.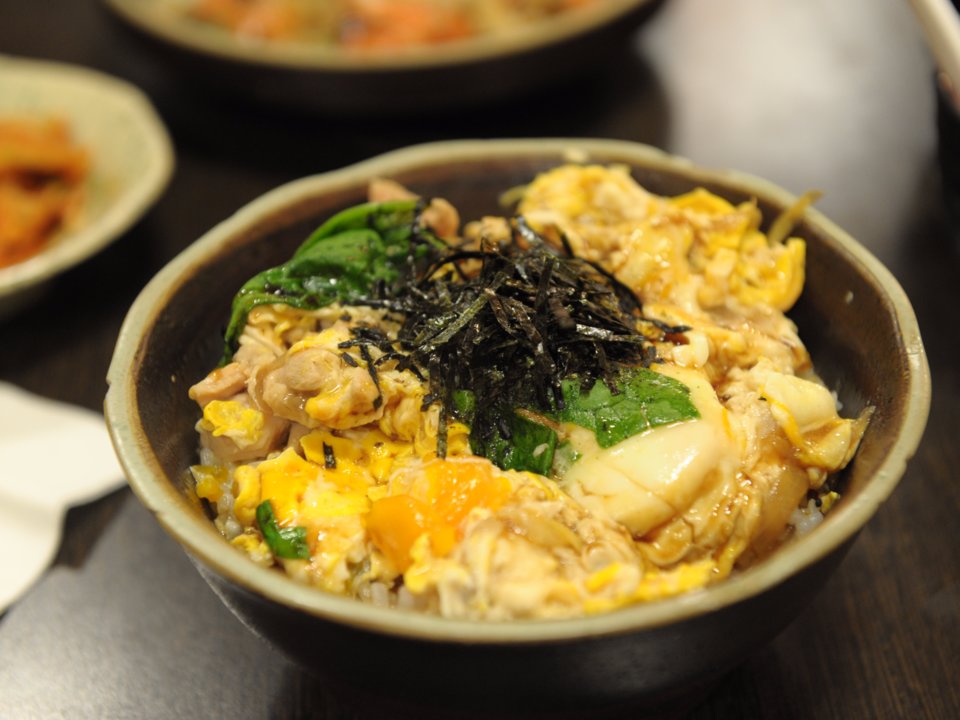 Takoyaki is a popular Japanese snack.
A piece of octopus is fried inside a
wheat flour batter, then topped with bonito flakes, seaweed,
mayonnaise, and tare (a thick, salty sauce).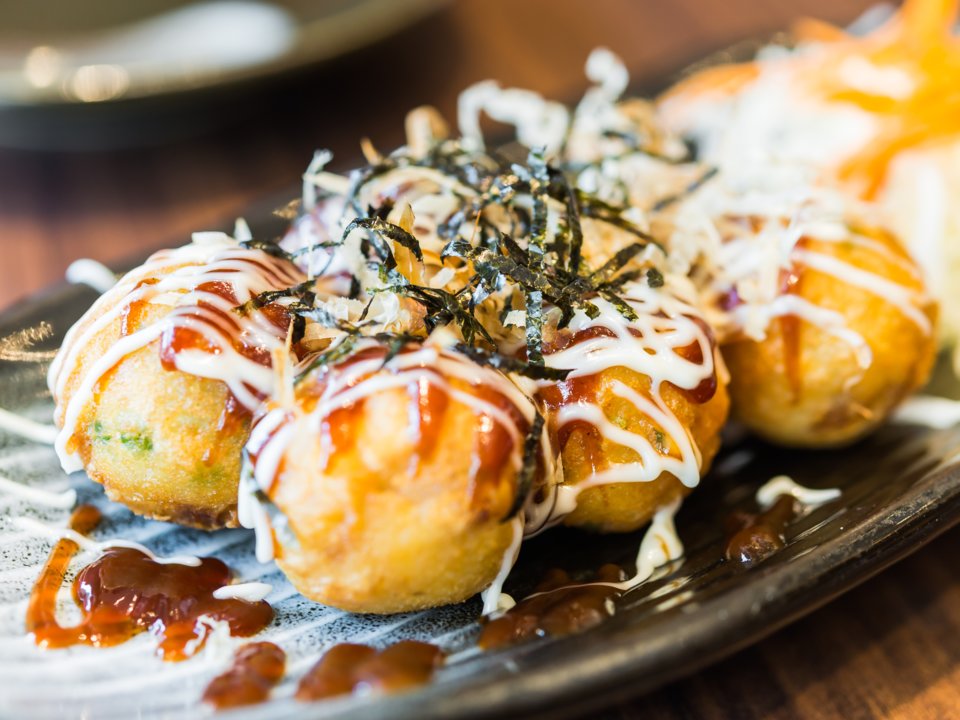 Sukiyaki is served hot pot style.
In a shallow iron pot, thinly sliced beef,
vegetables, and noodles simmer in a sweet broth.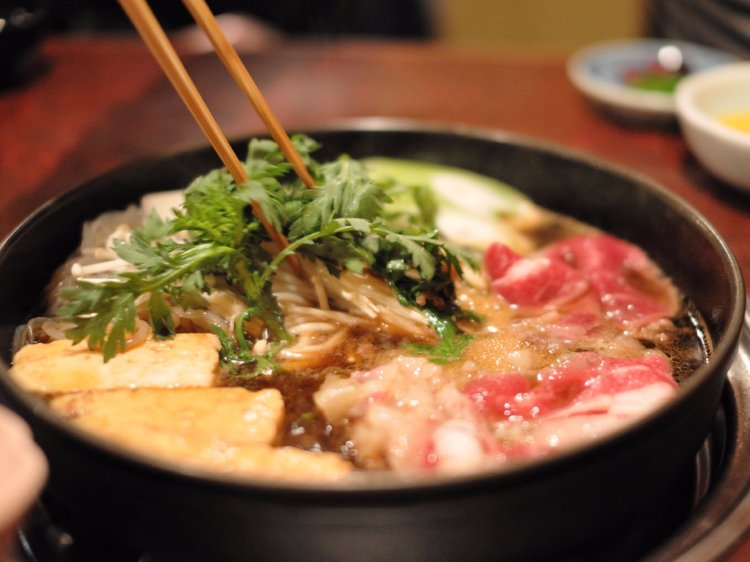 Tamago kake gohan is a simple, yet comforting
breakfast meal. Like many Japanese dishes, it
uses raw egg, in this case mixed into a
fresh, steaming bowl of rice and mixed with soy sauce.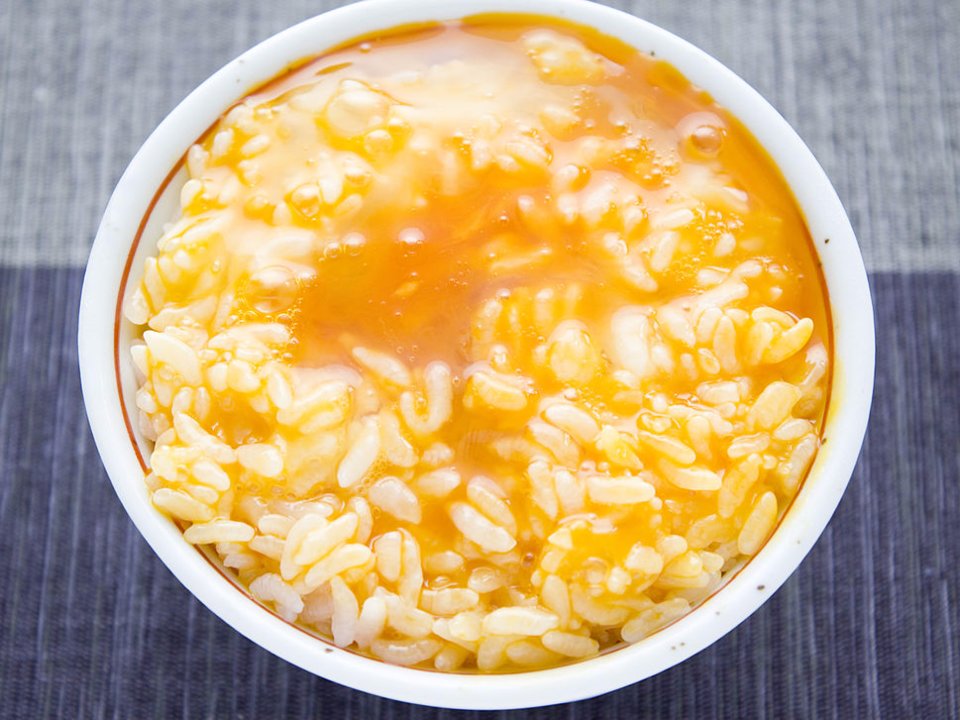 Tatsuta-age is Japanese-style fried chicken.
Coarsely chopped chicken thigh is brined
in a soy sauce and ginger marinade, then
dredged in potato starch and deep-fried.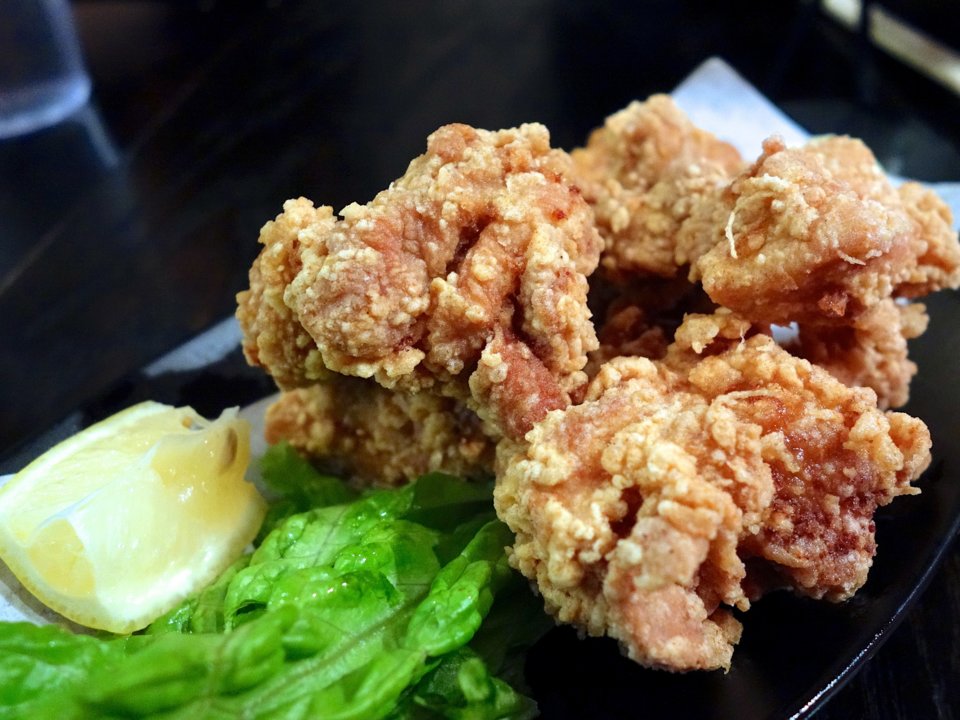 TOP